Combine the knowledge of earth science with engineering principles to solve human problems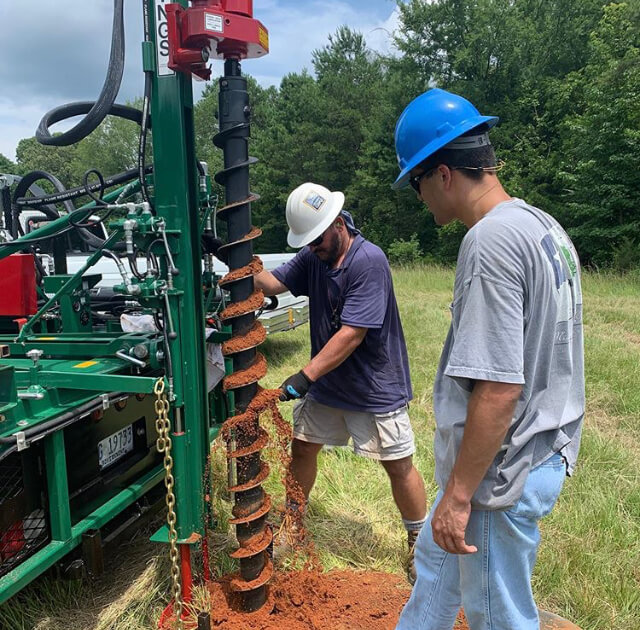 Geological engineers consider the engineering properties of natural soils and rock for building and protecting foundations, dams, levees and tunnels. They also work to reverse the environmental impacts of human activities in fields such as groundwater remediation and mine reclamation.
With a geological engineering degree, you can find a job in energy, mining, environmental consulting, government research and regulation. And, you'll likely find yourself spending part of your workday outdoors – in swamps, mountains, forests, desert plains and out at sea.
What you'll find at Ole Miss
There is a great atmosphere among our students, thanks to:
Field trips – most geology classes incorporate local excursions, as well as summer field camps in Oklahoma and New Mexico.
Student comradery – small classes and an active student-professional organization (such as AEG, AAPG, or EWB) help create life-long relationships.
Opportunities outside of class – you can participate in undergraduate research and even projects abroad with Engineers without Borders.
Great value for money – if you're from one of the Southern Regional Education Board (SREB) states that do not have a Geological Engineering program, you can receive in-state tuition through the Academic Common Market (ACM).
Internships / Co-ops – Get hands-on experience before graduating.
Suggested sequence of courses for the
B.S. in Geological Engineering
---
Helpful links
Download the suggested course sequence for Geological Engineering
Academic Common Market scholarship
Apply
Internships and co-ops