Combine the knowledge of earth science with engineering principles to solve human problems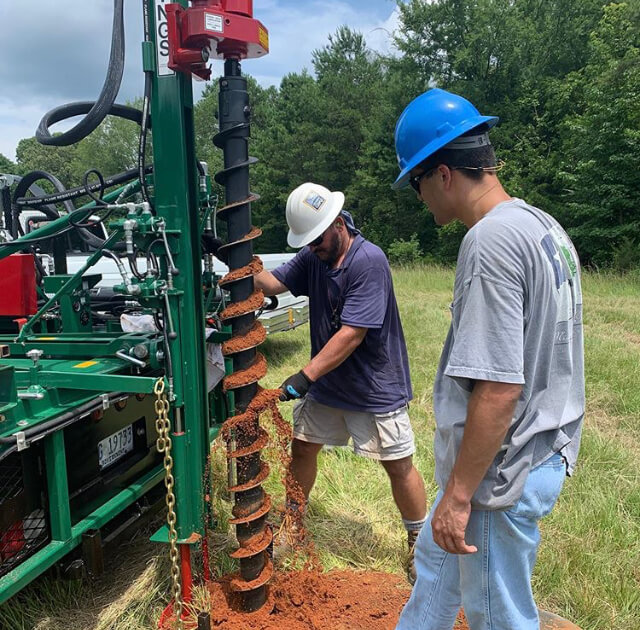 Geological Engineering is a branch of engineering that focuses on applying principles of geology to solve engineering problems related to the Earth's crust and subsurface. It is an interdisciplinary field that combines geology with various engineering disciplines to address issues concerning soil, rocks, minerals, and natural resources found in the Earth's crust. The primary goal of geological engineering is to understand and manage geological hazards, assess geological resources, and design engineering projects in a manner that takes into account the geological conditions of a given site.
Geological engineering is essential in a wide range of industries, including civil engineering, mining, petroleum, environmental consulting, and construction. It requires a strong understanding of geology, as well as skills in engineering design, data analysis, and problem-solving. Geological engineers work in collaboration with geologists, civil engineers, environmental scientists, and other professionals to ensure the safe and efficient development of projects while considering geological factors.
What you'll find at Ole Miss
There is a great atmosphere among our students, thanks to:
Field trips – most geology classes incorporate local excursions, as well as summer field camps in Oklahoma and New Mexico.
Student comradery – small classes and an active student-professional organization (such as AEG, AAPG, or EWB) help create life-long relationships.
Opportunities outside of class – you can participate in undergraduate research and even projects abroad with Engineers without Borders.
Great value for money – if you're from one of the Southern Regional Education Board (SREB) states that do not have a Geological Engineering program, you can receive in-state tuition through the Academic Common Market (ACM).
Internships / Co-ops – Get hands-on experience before graduating.
Admission
For direct admission into Geological Engineering, a student must meet one of the following requirements:
Earn a minimum ACT math score of 24
Earn a minimum SAT math score of 580
Earn a minimum high school core GPA of 3.2
Earn a minimum grade of C on the Cambridge O-Level Examination
If your meet the minimum math ACT/SAT requirement, you will be placed in the first suggested math class (MATH 261: Calculus I, for Geological Engineering). Please understand that starting from a lower level of math class can result in more than 8 semesters to graduate.
If you were admitted only on the basis of your core GPA or Cambridge score and did not meet the minimum ACT/SAT math requirement or if you have not submitted any ACT/SAT math scores, you MAY be required to take the ALEKS PPL Placement Assessment to place you in the proper math class. A score of 61 to 75 will allow to be placed in MATH 125 (Pre-Calculus), a score of 76 or above, will be sufficient to be placed in MATH 261 (Calculus I).
For information about the ALEKS placement test and to see if you qualify to take it, please go to:  https://mathlab.olemiss.edu/aleks.
If you have applied to become a Geological Engineering major but do not meet any of the above admission standards, you will be placed into the "Freshman Studies" major and may seek transfer to Geology or Geological Engineering once the transfer requirements are met.
Change of Major Applicants and Transfer Applicants
For a current UM student or a transfer student from another domestic institution to declare a major within the GGE department, the student must have a cumulative collegiate GPA of 2.25 or higher on a minimum of 12 hours on a quality grade scale AND meet one of the following:
24 or higher on the Math portion of the ACT (or SAT equivalent)
76 or higher on the ALEKS PPL Placement Assessment
B or higher in MATH 125 (or in both MATH 121 and 123), or a higher mathematics course.
If you have any questions regarding your specific degree program, please contact the School of Engineering Dean's Office at 662-915-5780 or engineer@olemiss.edu.
Helpful links
Download the suggested course sequence for Geological Engineering
Academic Common Market scholarship
Accreditation, Program Educational Objectives, and Student Outcomes
Apply
Internships and co-ops